Out Now! 2014 Retail Consumer Catalogue
Posted On 2014-05-14 01:48:03 | Read 2656 times | 0 Comments
We are pleased to announce the release of our first Retail Catalogue.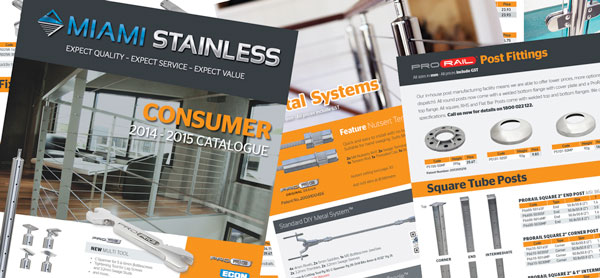 Our 2014-2015 Retail Consumer Catalogue is here!
We are happy to announce the launch of our first Retail Consumer Catalogue. It contains products for do-it-yourself and retail consumers complete with helpful information, links to installation videos, GST included pricing and much more.



This catalogue compliments our Trade catalogues so you can show your customers the products you will be using. We have included more lifestyle shots and larger product pictures to help your customers visualise the end result.
Our Retail Consumer Catalogue is available to download online from our resource section. The PDF contains links to the products on our website for easy navigation. If you would like a hard copy mailed to you, please contact us by emailing info@miamistainless.com.au or call 1800 022 122.

Hard copies will be mailed out starting June 9, 2014.