Rain, Rain Go Away
Posted On 2013-02-11 02:11:43 | Read 4190 times | 0 Comments
The recent storms left a lot of shade sail structures in disrepair, ask us how rebuilding with a high-quality product can help prevent future damage.
Rain, Rain Go Away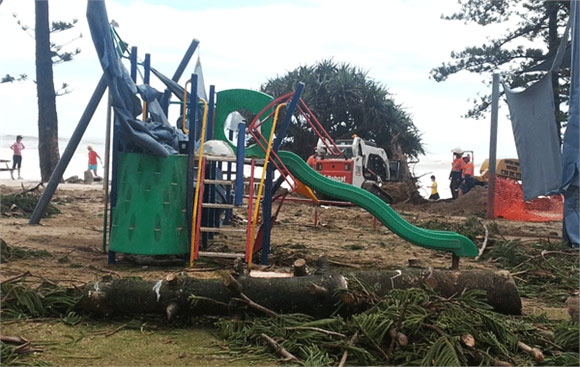 To say we copped a hiding is fair. An average of 250mm of rainfall over the Australia Day Weekend caused flash flooding in South East Queensland while on the coasts dangerous surf conditions closed beaches. Damaging winds of up to 110km/h on the Gold Coast, 125km/h through Moreton Bay and even higher further north saw parts of Queensland destroyed.
| | |
| --- | --- |
| | In our ongoing quest to provide the best possible product to the industry, we have had the privilege of being included in discussions surrounding storm damage of shade structures and sails. These are a few photos of the damage we spied and let us know any ways we can help minimise it in the future. Expect of course the images of the playground; nothing can be done about a 100ft Norfolk Pine… |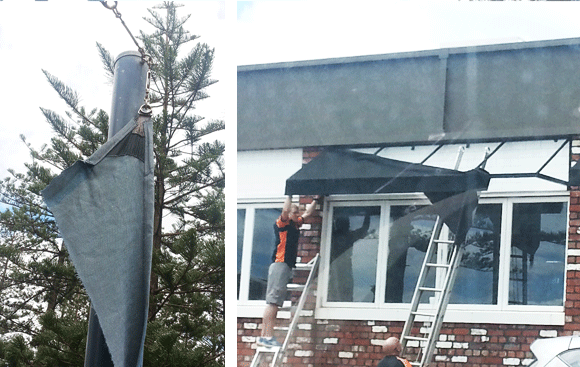 Check out more photos and video footage of the damage on our facebook page.

To our families, friends, customers and suppliers in the Wide Bay and Bundaberg area especially, we hope you kept safe and have a swift recovery. Thanks for reading; if you have any images from your part of the country we like to see them.