Glass Balustrade For Kustom Homes
Posted On 2016-06-27 03:45:11 | Read 1495 times | 0 Comments
Glass balustrade with custom-made stainless steel handrails.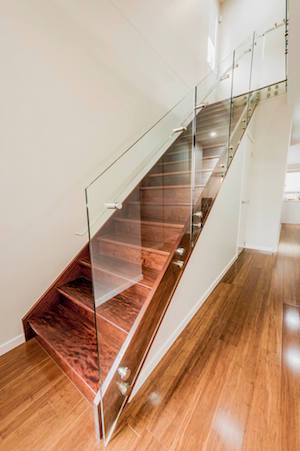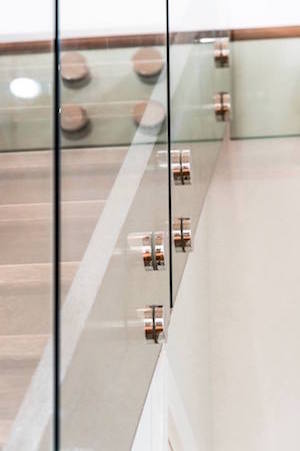 Custom home builder Kustom Homes used Miami Stainless products on this fully customised residential build in the suburb of Rochdale in Brisbane's South.
VIEW OUR GALLERY OF MIAMI STAINLESS PRODUCT INSTALLATIONS HERE
Located in the entrance area the staircase is a focal point in the home. The owner wanted a statement staircase with a dramatic and contemporary finish without compromising on the light flow throughout the home.
The staircase features beautiful solid kwila wood stairs complimented by frameless glass balustrade and finished with custom-made stainless steel handrails.
The glass balustrade allows natural light to pass through to the adjoining walkways and rooms. The dark kwila stairs and mirror polished handrails completed this sensational modern staircase.
This stunning staircase was installed by Keen As Building Services who were assisted by the helpful team at Miami Stainless in measuring for the project to ensuring a seamless and timely installation.
If you would like to recreate this beautiful staircase in your next project you will need our Miami Stainless 50mm x 10mm Mirror Polished Handrails, 50mm Standoff Brackets in Mirror Polish and 50mm Handrail Connectors in Mirror Polish.
If you would like to know more or need assistance in designing your next staircase project call our team on 1800 022 122.