Polish Place Timber & Wire Balustrade
Posted On 2016-07-11 00:03:28 | Read 778 times | 0 Comments
Balustrade to enhance the views.
Stunning Wire Balcony
The Polish Place is a traditional Polish gallery and restaurant located in idyllic Tamborine Mountain. Set high on the mountain overlooking the hinterland the restaurant at the establishment has been playing hosts to guests for over 30 years.
The deck area of the restaurant is always a favourite of customers as it sits perched overlooking the stunning valley below. Recently the owners of the Polish Place decided to renovate the deck to enhance the customer experience and capture more of the view. The original deck area was fenced with wooden balustrade. Although the wood finish nicely blends into the natural surroundings the owner wanted it to be less obtrusive.
It was finally decided that a wire balustrade system with wooden posts and handrail would achieve the owners wish of enhancing the view whilst keeping with the environment.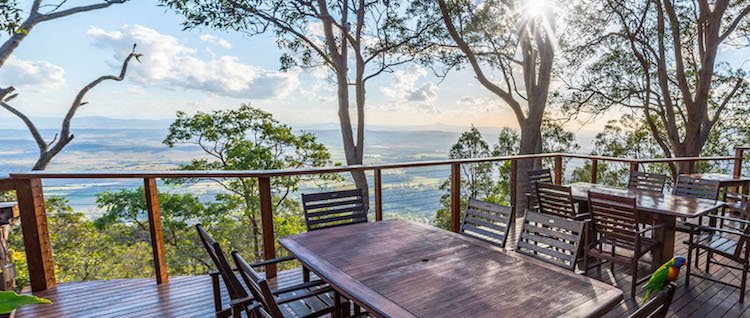 Balustrade System
Using 3.2mm 1 x 19 wire the wire balustrade system was fixed using the Prorig Insert Swage Stud System. The Insert Swage Stud system is a stylish alternative to the standard DIY system and is streamline and easy to install.
If you are interested in recreating this classic wire balustrade project visit the Miami Stainless YouTube channel to see how easy the installation is.
Online Quoting
Our online Balustrade Builder can provide you with an instant online quote for this type of balustrade system, or several other balustrade systems. You can also use the Post Builder if you would prefer metal posts for ends, corners or intermediate posts.
Likewise if you would like some personalised assistance our friendly team are available to assist you with your design and quoting, call 1800 022 122.