Browns Plains Carpark Shade Structure
Posted On 2016-07-25 00:32:54 | Read 492 times | 1 Comments
Quality shade sail install.
One our customers has recently completed the new carpark shade structure at Browns Plains Plaza.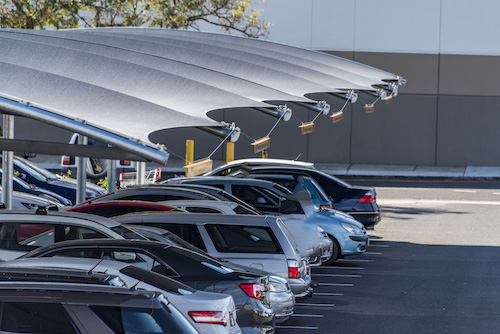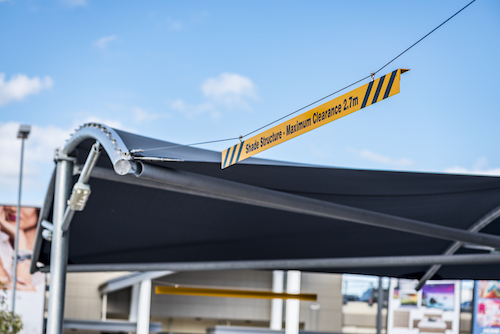 This quality shade structure features 6mm 1 x 19 Stainless Steel 316 wire swaged in-house at Maimi Stainless to 12mm Bottlescrews, M16 222mm Toggle Bolts, Bow Shackles and Dee Shackles.
The heigh warning signs were fixed on 1 x 7 wire with wire rope grips.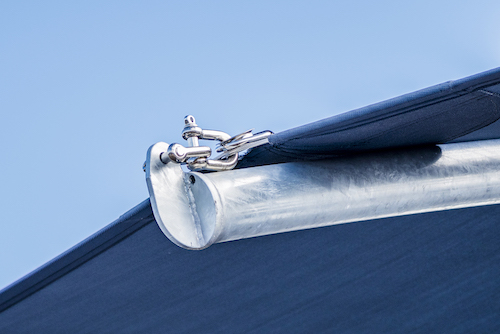 If you would like to know more about the products used in this shade structure call our professional team on 1800 022 122 today.