Modern Trend Of Using Glass & Stainless Steel For Staircases
Posted On 2016-07-27 06:30:08 | Read 1255 times | 0 Comments
Where modern trends in staircase are heading.
The staircase is a functional necessity in any home however with a few small features you can turn an average staircase into the focal point of your home, bringing a sense of elegance and style.
Staircases are not just a mode of moving from one level of your home to another. Modern trends are showing that making your staircase a design point can drastically change your home and its appeal.
Current trends for custom stair systems encompass various elements of modern style, with stainless steel and glass as a clean and sleek option.
If you are planning a multi-storey home or are renovating a established staircase, glass balustrades and stainless steel handrails and fittings give a sense of sophistication and style.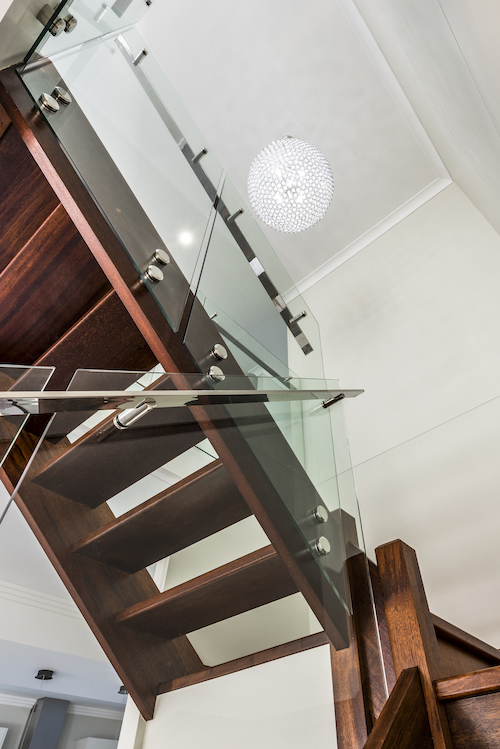 Glass and Stainless Steel Design Features
The incorporation of glass and stainless steel is the best choice for contemporary staircase design. Below are some of the great reasons you should consider these products in your next staircase project.
Glass
Glass balustrade systems not only provide the modern sleek feel they also allow light to travel between spaces. The clean and clear glass finish creates beauty and functionality along with unobstructed views, allowing you to showcase other aspects of your home.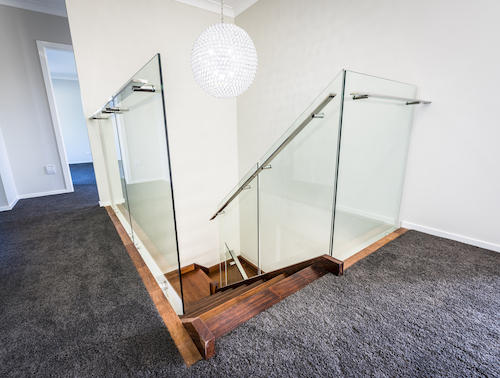 Stainless Steel
Using stainless steel handrails and fittings into your new or existing stairs design provides a modern, fresh style with contemporary sophistication.
Stainless steel is a high-quality, extremely durable material that has a lustrous design and alluring appeal. Because it is weldable the handrails can be custom designs to suit your project.
The finish of the steel can also be provided in Stain Finish or Mirror Polish, allowing you to add an individual touch to your design. Most modern trends are currently leaning in favour of Mirror Polish which reflective shine adds to the touch of glamour.