2012-2013 Trade Balustrade Brochure Is Here!
Posted On 2013-05-27 02:07:45 | Read 2865 times | 4 Comments
Our latest 2012-2013 trade balustrade brochure is hitting your mailbox this week.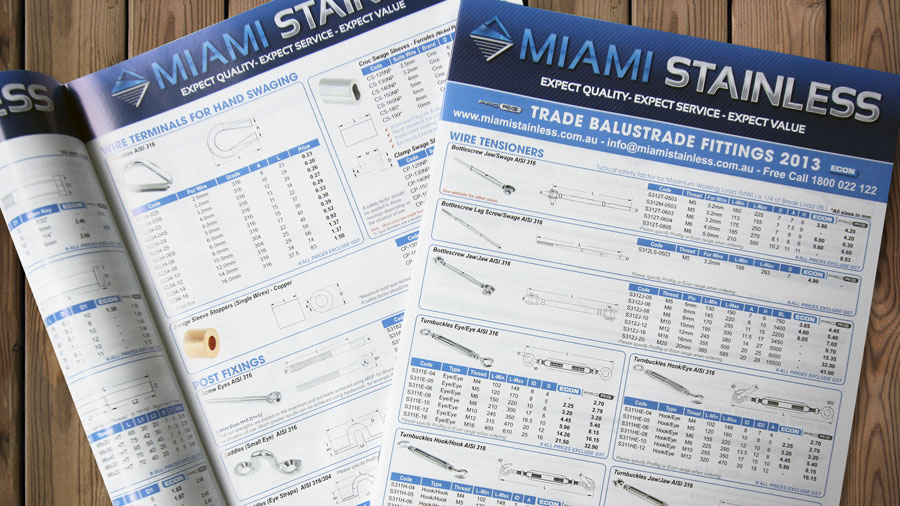 The latest trend of homeowners renovating instead of upgrading has created a big demand for turning outdoor areas into living spaces. With the cooler months approaching fast it's a scramble to get backyard projects completed to enjoy for next summer. In your mailbox this week you will find our 2013 Trade Balustrade Brochure with 20 pages of our latest and greatest, including some useful new features.

Priced for trade customers
Larger sizes of wire up to 16mm
Larger sizes of fittings to suit wire rope such as thimbles and swage studs
Added PVC wire rope in 5 colours (others available)
We have increased our holdings of 1000M rolls of wire
More access to information including complete line drawings with dimensions for all products
QR codes are featured throughout our catalogue for easy access to related information
We have made it easier to find and compare our balustrade systems by combining them on pages 2 and 3.
We have changed codes for our posts to better reflect our selection and make ordering easier

As part of our commitment to better customer service we will continue to send surveys throughout the year, your participation is important to us so we can make more informed decisions. Your feedback is always valued, feel free to send your comments or concerns (good or bad) and we will always try our best to respond promptly. If you haven't received a brochure you can order one by calling us on 1800 022 122 or emailing us at info@miamistainless.com.au.