Cyclone Oswald
Posted On 2013-01-30 04:04:02 | Read 4304 times | 0 Comments
Cyclone Oswald Ends, the Clean-up Begins, Miami Stainless joins the Community Emergency Inventory.
Cyclone Oswald Ends, the Clean-up Begins
Cyclone Oswald ended its path of destruction over northern Queensland on Monday night leaving 2000 people isolated due to floodwaters and over 73,000 without power.

At the peek of the storm winds rushed through streets of the Gold Coast at 125kph causing trees and debris to crash into vehicles and homes forcing many residents to seek shelter.
Below is a photo of a local swim club during Cyclone Oswald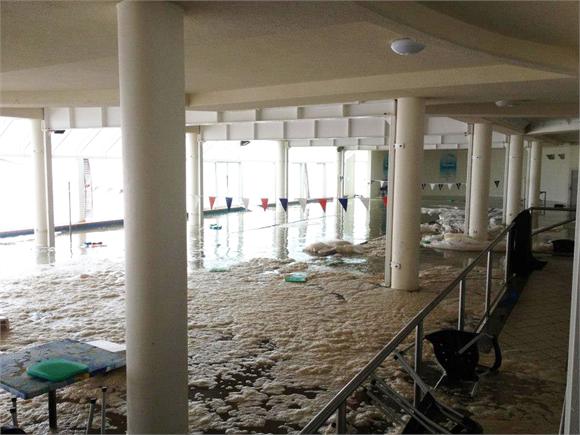 Local beaches remain closed as maintenance crews try to clear debris and repair structures. In some places of the Southern Gold Coast the wild weather has whipped up a blanket of foam on the beaches up to a metre high.

The Queensland government is urging people to purchase bottled water due to the storms effect on the water supply. It is important to conserve what we have and use tap water for essential purposes and not to leave taps running.

Left is a photo of foam whipped up by huge surf at Palm Beach, QLD
Miami Stainless has joined the Community Emergency Inventory by offering heavily discounted stainless steel fittings when required. Business owners looking to offer their goods or services are urged to join and help their local community in disaster recovery and relief.
If you would like to learn more about the recent floods, how to make a donation or do volunteer work please visit the Red Cross website.